Your plan's website is available anytime, anywhere. Log in to the site, or download the Empower Retirement app for easy, on-the-go updates.
Available for your mobile device or Apple Watch® in the App Store® from Apple® for IOS® or on Google Play™ from Android™.
Start by registering your account
Log on and select Register.
Choose the I do not have a PIN tab, or choose the I have a plan enrollment code tab if you were provided a separate password by your employer.
Follow the prompts to create your username and password.
Once registered, access all the resources online.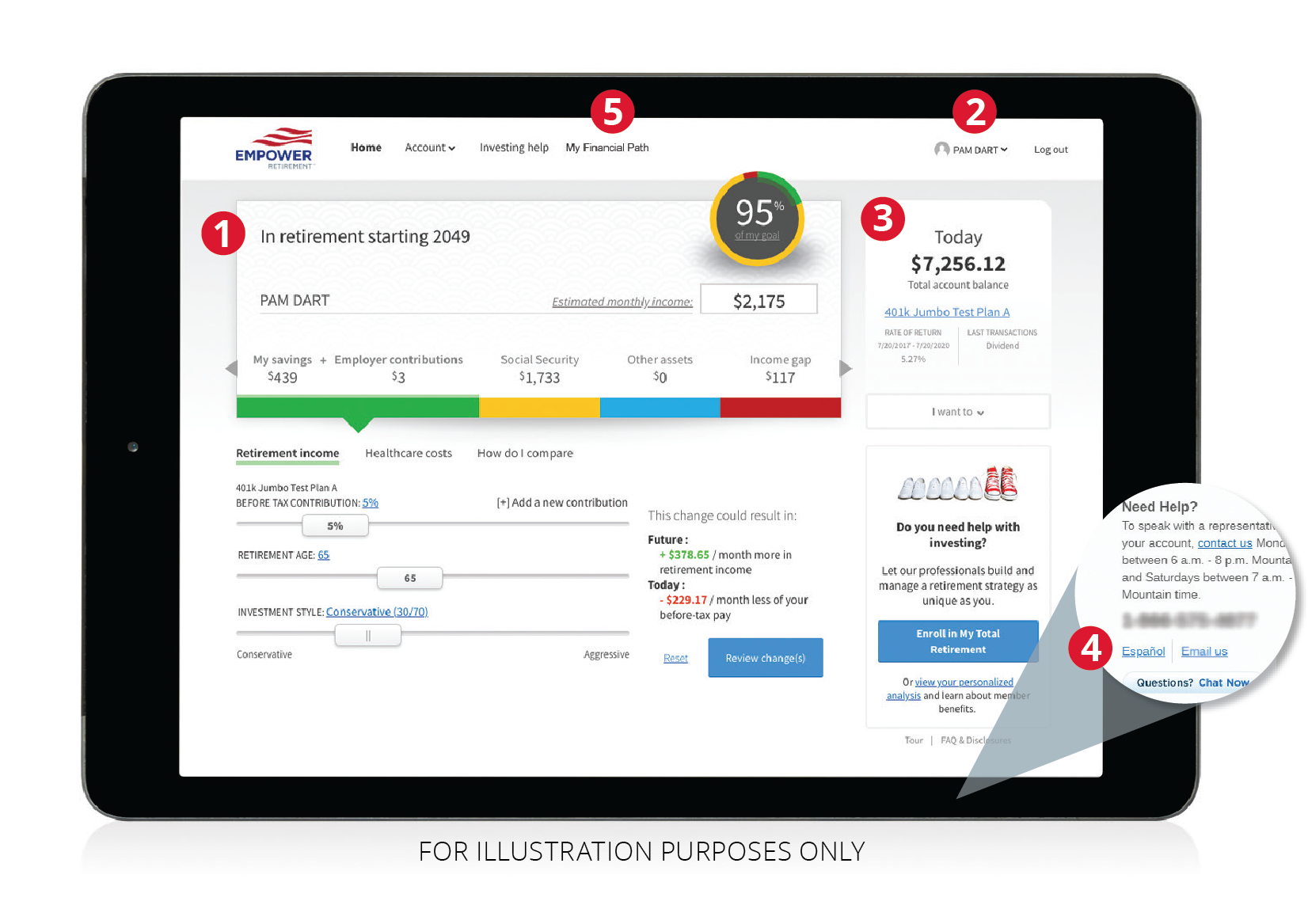 Know your estimated monthly income in retirement

See what your retirement might look like and what percent of your goal you're on track to reach.

Adjust the sliders to see how changes affect your savings in real time.
Put your savings in context.
Make changes with just one click.

Receive plan messaging

Stay up to date on plan events and changes.

Get your account details

Access account information like total account balance and year-to-date contributions. The I want to dropdown helps you quickly find where you need to go to:

View/manage investments.
Update username and/or password.
View/edit beneficiary information.
View statements.
Upload documents.

Choose Spanish translation

Click on Español to have future statements and the website delivered to you in Spanish.

Quickly link to My Financial Path (not offered for all plans)

Access personalized, actionable solutions that may help you reduce financial stress, take control of your finances and stay on track to reach your goals.